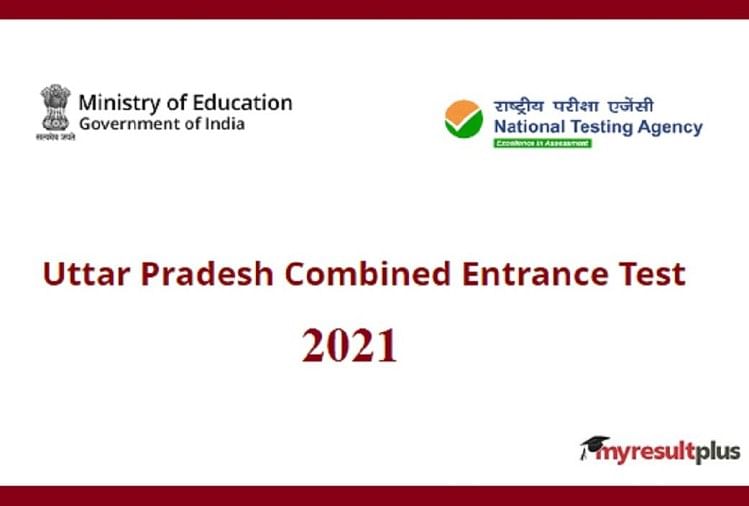 The counselling dates for Uttar Pradesh Common Entrance Test 2021 (UPCET) have been announced. The detailed tentative schedule for counselling is available on the officail website - upcet.nta.nic.in. However the tentative schedule for M Tech, M Pharm, M Arch, and M Des is yet to be announced by the authorities.
The counselling dates were shared by Dr. A.P.J Abdul Kalam Technical University and has been announced by the Vice-Chancellor Professor Vineet Kansal. According to the tentative schedule, the registration process for counselling will be held on 16 September, 2021, and will end on 22 September, 2021. From 17 September to 23 September, 2021, the fresh candidates can verify their documents.  
The round 1 seat allotment list will be announced on 25 September, 2021. The candidates who will obtain the seats will have to go to the institute from 29 September to 1 October, 2021. After round 1 completion, the registration process for round 2 will commence from 29 September, 2021.
UPCET 2021 Counselling Schedule
Round 1
| | |
| --- | --- |
| Name of the Event | Date(s) |
| Registration, Payment of Fee and Document Upload | September 16 to 22, 2021 (upto 11.59 pm) |
| Document Verification (for Fresh) | September 17 to 23, 2021 (upto 02.00 pm) |
| Respond to Queries & Document Verification of responses to Query | September 17 to 24, 2021  (upto 02.00 pm) |
| Online Choice Filling and Locking | September 19 to 24, 2021 |
| Round 1 Seat Allotment Result | September 25, 2021 |
| Online Willingness (Freeze/Float) | September 26 to 28, 2021 |
| Payment of Seat Confirmation | September 26 to 28, 2021 |
| Physical Reporting of Freeze Candidates at Institution | September 29 to October 1, 2021 |

Round 2
| | |
| --- | --- |
| Name of the Event | Date(s) |
| Registration and Payment of Fee (Fresh Candidates) | September 29 to October 1, 2021 (upto 11.59 pm) |
| Document Verification (for Fresh) | September 30 to October 2, 2021 (upto 03.00 pm) |
| Respond to Queries | September 30 to October 3, 2021 (upto 12.00 pm) |
| Document Verification | September 30 to October 3, 2021  |
| Online Choice Filling and Locking | September 30 to October 4, 2021 |
| Round 2 Seat Allotment Result | October 5, 2021 |
| Online Willingness (Freeze/Float) | October 6 to 7, 2021 |
| Payment of Seat Confirmation | October 6 to 7, 2021 |
| Online Withdrawl | October 6 to 7, 2021 |
| Physical Reporting of Freeze Candidates at Institution | October 8 to 9, 2021 |

In the meanwhile, the UPCET 2021 will be held from 5 September to 6 September, 2021 across the state in various shifts for different courses. The examination scheduled on 5 September, 2021 will be held from 8 AM to 10 AM, and 4 PM to 6 PM. Respectively, on 6 September, 2021 the examination will be conducted from 8 AM to 10 AM, 12 noon to 2 PM, and lastly 4 PM to 7 PM. The candidates can take out their respective admit cards from the official site at the appropriate time.

Click Here to Visit Official Website