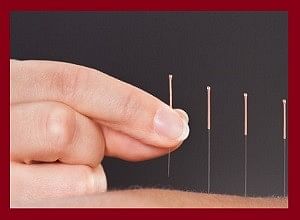 The Indira Gandhi National Open University (IGNOU)'s School of Health Sciences has launched Post Graduate Certificate Programme in Acupuncture (PGCACP) from July 2018 session.
It shall help graduates of different systems of medicine to learn a new modality of therapy and utilise it for patient's benefit in treating acute and chronic diseases.
The popularity of Acupuncture as a mode of therapy is growing day by day and more qualified therapists are required to meet the goal, Health for All.  
This programme will be offered in an offline Open and Distance Learning (ODL) mode with a soft as well as a hard copy in the print format.
Eligibility Criteria:-
The programme is available to the Medical graduates of Allopathy, Ayurveda, Yoga and Naturopathy, Unani, Siddha, Homeopathy, Dentistry and Physiotherapy, as per the guidelines of the Ministry of Health and Family Welfare, Government of India.
Programme Fee: The fee for the programme is Rs. 30,000/-
Programme Duration: The programme can be completed in a minimum period of one year and a maximum period of three years.
Application forms are available on IGNOU website that is ignou.ac.in.
The new academic session starts in July 2018 and the last date of applying is August 16, 2018.
The next academic session entries start in January 2019.
The Programme will be offered at selected study centres all over India. 
The learner will have to choose one of them and mention it in the admission form. 
The nine study centres are located in the cities such as Delhi, Indore (Madhya Pradesh), Rourkela (Orissa), Hubli (Karnataka), Kota (Rajasthan), Ludhiana (Punjab), Nasik (Maharashtra), Chennai (Tamil Nadu), Kolkata (West Bengal).
Acupuncture is a traditional method of therapy which is very well recognised world over and well accepted by the people as it does not have any side effects.
Acupuncture is derived from the Latin words 'acus' and 'puncture', where acus means' needle and puncture means' to penetrate.
Acupuncture's effectiveness depends on its ability to improve the flow of qi (the life-force, vitality, or energy that keeps us alive) in the body. 
It is generally effective as a single mode of treatment. 
However, in some diseases, it is used as a supplementary therapy. 
This method has been found to be useful in all types of diseases especially the chronic diseases. 
Moreover, the cost of the treatment is less as compared to the other systems of medicine.
About IGNOU:
 it serves the educational aspirations of over 3 million students in India and other countries through 21 Schools of Studies and a network of 67 regional centres, around 2,667 learner support centres and 29 overseas partner institutions.
The University offers about 228 certificate, diploma, degree and doctoral programmes, with a strength of nearly 810 faculty members and 574 academic staff at the headquarters and regional centres and about 33,212 academic counsellors from conventional institutions of higher learning, professional organisations, and industry among others.