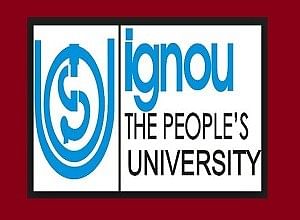 Arjun Meghwal, Minister of State, Water Sources, River Development & Ganga Rejuvenation, made some very pertinent observations about the inclusive nature of the constitution as envisaged by Balasaheb BR Ambedkar in his speech recently at the day two of the conference on "National Discourse on Inclusion in India" organised by IGNOU.
He said that the Babasaheb had cautioned that only political equality would not ensure inclusion unless socio-economic equality is also brought about.
Failing in which could peril our democratic structure, he remarked.
He congratulated the organisers for such a relevant and timely theme.
Rather than asking "What you are?' we are often asked "Who are you?" there lies the problem in our mindset, said Narender Kumar, Retd. IAS, Election Commissioner, UTs.
He said that the problem of caste is linked to the identity politics in this country and the whole political discourse is caste driven. He recommended in his speech that caste-based organisations should be banned.
He also highlighted the fact that even after so many years of independence and reservations the certain sections are under-represented.
Prof Chintamani Malviya, MP, Lok Sabha in his address touched upon the real social inclusion of the underprivileged sections.
He said that eradication of Open Defecation under Swach Bharat is the real example of inclusion for crores of people especially women.
He talked about financial and socio-economic inclusion as well which he said was something even Balasaheb has written about in numerous books that he authored.     
Prof S R Bhatt, Chairman, ICPR urged the audience to practice than mere discussions on the topic of inclusion of the underprivileged in his speech.
He said thrust should be given on quality education for the section so as to bring them par with others.
He cited examples of saints like Narayan Guru and Ramanand who through education brought about the change and included them socially.
Prof Sanjay Paswan, Former Minister of State, HRD in his scintillating speech made several interesting points. He said that the "varna system" was based on the division of labour and "what you do" determined your varna which over the years got changed for wrong reasons to caste system which is the biggest ill plaguing the country.
He also blamed the market economy for demolishing this system of division of labour where everyone was an entrepreneur.
He said now the market economy has made these entrepreneurs, consumers of products & services and not producers of these.
In his concluding remarks VC, IGNOU, Nageshwar Rao said that the university would ensure the follow up on the conferences' deliberations and share them with the participants. He also thanked the distinguished guests for having come to IGNOU.
D Gopal, SOSS, IGNOU in his valedictory address encapsulated the two-day proceedings and thanked special invitees for their time and contribution.    
Related Articles

on Career Diary