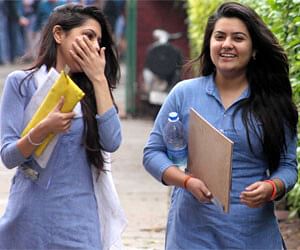 Dear Boys and Girls of Uttarakhand Board, If you are still looking for Uttarakhand Board Results then probably you are at the right place. Results.amarujala.com is a one step destination for all your Board Exam Results. The two prominent results that are still to be announced are CBSE Board Class X Results and Uttarakhand Board Results.

You are probably at the right place, No redirection, No preregistration, no barrier just get your hassle free results at one click. After a lot of speculation it is expected that Uttarakhand Board Class 10 Results will be declared on May 26. We being the number one Hindi website in North India promise you to deliver Board Results before any other website.

The students appeared in exam can check their results on our website. As soon as the results will be out you just need to visit our dedicated board page of Uttarkhand Board page with your Roll Number/Roll Code to check the same. Yet the Board has not made any official statement regarding the same. The Board students are advised to visit our Uttarakhand Board page on regular basis to be the first to check their results.


Checking Uttarakhand Board Results has become easy :

In any part of the country, now you can access your Board Results at one go. Just login to our results website on the day of results announcement and get your results.

Dear Boys and Girls of Uttarakhand Board! just gear up yourself we are here to give you the earliest possible and barrier free results within no time.

To avoid rush and a better access to exam results, We have come up with a facility of "Get Results on your Mobile & Email" where everyone can register to get an easy access to academic results. It is a completely free and easy to access facility where students need to enter their essential information like ; Name, Board Name, Roll No, Mobile No, E-Mail, City and State. Once registered you will be sent an automated confirmation message for the same. When the Board results will be out, the registered users will be communicated their results via mail and message.