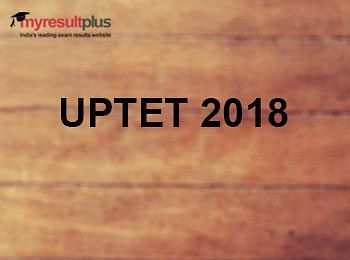 The revised final answer key of Uttar Pradesh Teacher Eligibility Test (UPTET) 2018 is going to be released on November 30.
Online issuance of objectionable online e-mails has been filed by the online issuers.
Although nothing is clear yet, sources say that answers to some questions of the UPTET Primary Exam can be amended.
The committee of the subject experts will be constituted and the objections will be settled by November 29.
The answer key is going to be released on the website on November after the confirmed decision of the committee.  
Secretary Anil Bhushan Chaturvedi says that no objection will be accepted on the revised answer keys. Based on this, the results of the examination will be announced on December 8.
Let us tell you that in 2018 about 17 lakh students were sitting.
Examination of the first shift of UP Teacher Eligibility Test 2018 was from 10 AM to 12.30 AM.
The first shift exam was for those applicants who want to teach from first to fifth grade in recognized schools in Uttar Pradesh.
 At the same time, the second session of the exam was from 3 pm to 5 pm.
The second shift exam was for those candidates who want to teach from VI to VIII classes.
TimeLine of UPTET 2018 (as per expectation):
- UPTET 2018 Admit Card: October 30
- UPTET 2018 Exam: November 18, 2018
- UPTET 2018 Issuance of official Answer key: Expected on November 20, 2018
- UPTET 2018 Answer key objection: Upto November 23, 2018
- UPTET 2018 Final Answer key: November 30
- UPTET 2018 Result: December 8  
Related Articles

on Results Alert