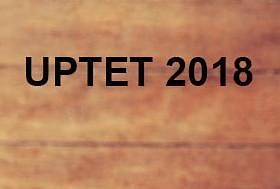 UPTET Result 2018: The revised result of the primary level examination of UPTET has been released. In the revised result of18 to 19 thousand candidates have cleared.
Allahabad High Court has instructed the candidates to issue the marks of three disputed questions of 2018 exams equally to all the candidates. At the same time, the court has directed the regulatory authority of the examination that in view of the deadline of December 20, the Assistant Teacher Eligibility Examination, either all the candidates should be allowed to join the examination in a practical way or the date of examination should be further extended. Then release the revised results.
At the same time, the last date for registration of the 69 thousand teacher's recruitment written examination will be extended till December 22.  
This order has been given by Justice Ajit Kumar extending Himanshu Gangwar and other petition. Advocate Seemant Singh told that the teacher's eligibility examination was held on November 18, 2018. The result was announced on December 12, 2018. There was a dispute over 14 questions of the reply key issued by the authority.
On which many petitions were filed. On question no. 66, the court had sought expert opinion from Professor Ram Sevak Dubey of Allahabad University. He attended the court and told that the response to the answer key is correct. Apart from this, the court has also asked a candidate of Urdu to give the same number of points to all the candidates as a mistake. Similarly, question number 38 and 59 of the C-series was also wrong and everyone has been asked to give equal marks. The court has passed all petitions along with it.