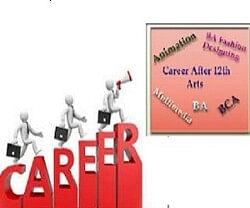 New Delhi
With UP Board declaring the class 12 (Intermediate) results on Friday (June 9, 2017), students should not be confused about selecting perfect career option.
After passing class XII, it becomes crucial for him to choose his next course of action quite wisely. For a prospering and growing career, it is very important to choose right course or right profession as per his interest and scope.
We mainly have three streams: Science, Commerce, and Arts. Let us discuss the career options steam wise.
Career options for Commerce Students
Chartered accountancy (CA): To become a CA, the student will have to join a CA course after the 12th.
BBA or MBA: To enter the corporate word, it is essential to get a BBA (bachelors on business administration) and then MBA (Masters in Business Administration) degree from a good and reputed institute.
Company secretary (CS): Students will have to apply for a company secretary course after 12thexamination.
Career options for Science Students
BSc, MSc, and Phd: A student can pursue B.Sc by taking one science subject as the major. One can go further to do M.Sc in their specialized subject after doing B.Sc. Further, a student can pursue Ph.D on the same subject and become a Professor, Scientist, Geologist, Chemist, and Physicist etc.
Medical Science courses like MBBS, BDS, BVS, B. Pharm, D Pharm, Biotechnology, BHMS, BAMS, and Nursing.
Career options for Arts Students
BA, MA and PHd: A student can pursue BA by taking one subject out ofhistory, languages, literature, law, philosophy, anthropology, sociology, psychology etc. Post BA, one can do MA and then Phd and become Psychologist, Economist, Sociologist, Social Worker, Historian, Anthropologist, HR Personnel, Personal Executive, Writer, Journalist, Media Personnel, Teacher or Professor etc.