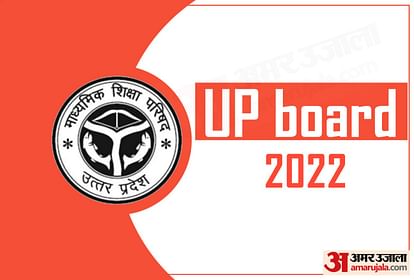 There is widespread speculation that the Uttar Pradesh Madhyamik Siksha Parishad (UPMSP) will declare the UP Board class 10th and class 12 results for this academic session 2022 this week or the next week, after 15th June. The candidates are advised to regularly check the official website of UPMSP as there has been no official announcement about the result declaration -upmsp.edu.in, upresults.nic.in and upmspresults.up.nic.in.
Doing a comparative analysis of UP board results 2021, no merit list was released by the UPMSP after CM Yogi Adityanath conducted a meeting with the senior government official, following the cancellation of the examination because of the Covid Pandemic. In 2021, UP board Class 10 and 12 students were promoted using a cumulative evaluation method.



Although, the UPMSP had released an overall list for the passed Student from the previous year, 2021. This year the exams were conducted from 14th March to 12th, and according to official data, 51,92 689 candidates registered for the UP Boards Class 10th and Class 12th examinations. Out of which, 27,81,654 students appeared for the high school (Class 10th) and 24,11,350 appeared for the intermediate (Class12th) examinations. Shockingly, nearly 4 lakh students have skipped the UP Board examination which was conducted in offline mode.
UP Board Class 12th Result 2022: Last Year Analysis
Total no. of students Registered- 26,10,316
Total no. of students passed - 25,54,813
Overall Pass Percentage: 97.88 %
Total no. of boys registered- 14,74,317
Total no. of boys passed - 14,37,033
Boys pass percentage - 97.47%
Total no. of girls appeared - 11,35,930
Total no. of girls passed - 11,17,780
Girls pass percentage - 98.40%
UP Board Class 10th Result 2022: Last Year Analysis
Total no. of students Registered- 29,96,031
Total no. of students passed - 29,82,055
Overall Pass Percentage: 99.53%
Total no. of boys registered- 16,76,916
Total no. of boys passed - 26,68,868
Boys pass percentage - 99.52%
Total no. of girls appeared - 13,19,115
Total no. of girls passed - 13,13,187
Girls pass percentage - 99.55