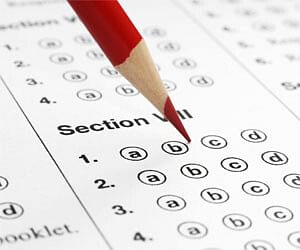 CBI on Monday arrested a technician with a Lucknow-based company for allegedly tampering with the results of the Common Admission Test (CAT) conducted by the Indian Institute of Management (IIM)-Kozhikode in October and November 2012.
CBI sources said Muhammad Aftaq, hailing from Lucknow, was arrested here in connection with a complaint that results of the 2012 CAT examination were tampered with by increasing the marks of 80 candidates.
The Central Bureau of Investigation took over the probe in April last year in the case registered against the Lucknow-based company which was assigned the job of publishing the result of CAT exams on official website of IIM.
An FIR was lodged against the company under IPC sections 120B (criminal conspiracy), 409(criminal breach of trust) and sections of the IT Act, for altering the computer source code.
The case was firstly detected in June 2013 after then Minister of State for HRD, Shashi Tharoor, received a complaint in this regard.