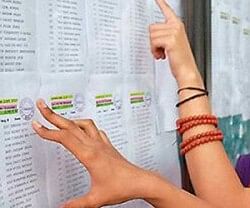 The rank list of Tamil Nadu Dr Ambedkar Law University (TNDALU) has been released. The rank list and cut off marks is for admission to five-year Honours courses 2017-2018.
The list is available on its official website
tndalu.ac.in
.
The list declared the list for BA/BBALLB (Hons) Degree courses; BCA LLB (Hons) Degree Courses; BCOM LLB (Hons) degree courses.
Counselling schedule will also be notified by the university on its website. Counselling session will be held in the premises of TNDALU Chennai. Admission for three-year LLB programme is open till July 17, 2017.