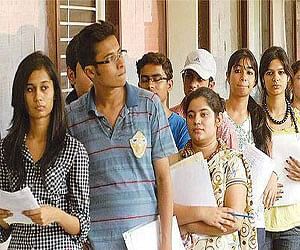 If you have been wondering when exactly class 12th results of Orissa Board will be declared, you have come just at the right place as we tell you that Orissa Board is going to announce the results for the students ofclass 12th for all the major streams of arts, science and commerce stream in the 1st week of May 2017.
The Orissa board updates the results on time every year. However, the board has not yet announced the exact date of declaration of the results, so the students will have to keep up the patience and they are advised to keep visiting the site often to get the updates and information regarding the declaration of the results of class 12th. Orissa Board will also update the plus two result at their official website.
The Board of Secondary Education, Orissa (BSE) is a state level board that works under the government of Orissa. The Orissa Board has many associated private and government schoolsaffiliated with the board. The Board has been working since 1953 and managingthe secondary and higher secondary education in Orissa. The Board always strives to maximize the level of educationall over the state. The Orissa Board is also known to provide facilities like library, labs, sports, scholarships, awards, certifications to the students.
If we look at the results of the previous years, it is found that with an increase in the number of students appearing for the 12th class exams, the number of passing students are also increasing. In the year 2013 the passing percentage was only 83.6% whereas in the year 2016 this figure rose to 92.6%. This year in 2017, the board is expecting that passing percentage will be 96%. It is also observed that the passing percentage of the boys have always been higher as compared to the passing percentage of the girls by 1%. Like in the last year in 2016, the passing percentage of the boys was 90.45% while for the girls it was 89.7%.