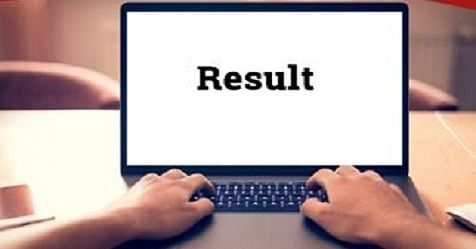 Girls outshone boys in the merit list of class 10 and 12 examinations conducted by the Madhya Pradesh education board, results for which were announced today.
The overall pass percentage stood at 66.54% and 68.07% for class 10 and class 12, respectively.
A total of 98 girls and 83 boys figured on the merit list for class 10, while 71 girls and 62 boys for class 12.
Chief Minister Shivraj Singh Chouhan said the results were better compared to the last year.
Result declaration timeline

12: 15 PM: 
Anamika Sadh has topped the MPBSE 10th Result 2018. The topper for MPBSE 12th Result 2018 is Shivani Pawar. 
11: 35 AM:
Arts stream student Shivani Pawar has obtained the first rank in Class 12th examination in the state. The commerce stream topper is Ayushi Dhengula and Lalit Panchauri has topped from the science stream, reports The Indian Express. 
11: 15 AM:
Results declared.
 

11: 10 AM: 
Results to be declared any moment now.
11: 03 AM:
The results would be uploaded on the official website and made available shortly. 
10: 34 AM: 
Results to be announced at 11:15 AM. 
10 25 AM:
CM Shivraj Singh Chouhan to declare results shortly. 
10: 02 AM:
Officials of the education department have reached the CM's residence.
9:41 AM: 
All the best for your results MP Board Examines. If there's anything happening unexpected or beyond your expectations. Just Remember :
"Marksheet just a piece of a paper, but you're the piece of someone's Heart. " #MPboardresult2018, tweets Sharad Koushlaya Gurve. 
9: 30 AM:
The results will be announced by Madhya Pradesh's CM, Shivraj Singh Chouhan, at 10:30 am. 
6: 58 AM:
Result will be out in few minutes.
6: 45 AM:
Lakhs of students are eagerly waiting for their results. 
6: 15 AM:
The board will declare the result at 10: 30 AM.  
Board Name: Madhya Pradesh Board of Secondary Education
Exam Name: MPBSE Result 2018
Number of students appeared for the exam: 19 lakhs 
Result Date: May 14, 2018
Time: 11: 15 AM 
Category: Result