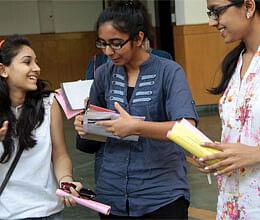 Maharshi Dayanand University (MDU), Rohtak has announced the results for the examination which were conducted in the month of May -June (2014).
According to Dr. B.S. Sindhu, Controller of Examination "The results of 2nd and 4th semester for B.Sc (Bio-Tech), B.Sc (Hons.) Botany, Chemistry, Computer Science, Mathematics, Physics and Zoology have been announced.
Mr. sindhu further added that "The results of Re-Appear for B.Sc (Bio-Tech),Botany, Chemistry, Computer Sceience, Mathematics, Physics and Zoology have also been announced.
The students who have appeared in the examination can check their results on the official website of University.
About University :
Maharshi Dayanand University was established as Rohtak University, Rohtak, came into existence by an Act No. 25 of 1975 of the Haryana Legislative Assembly in 1976 with the objective to promote inter-disciplinary higher education and research in the fields of environmental, ecological and life sciences. It was rechristened as Maharshi Dayanand University in 1977 after the name of a great visionary and social reformer, Maharshi Dayanand. It had a unitary and residential character in its nascent stage, but became an affiliating University in November 1978.
MORE FROM RESULT:
HNBGU will soon announce M.Ed Entrance Exam results
To check your results
CLICK HERE.