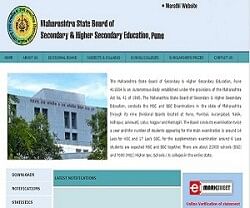 New Delhi
The Maharashtra Board HSC Class 12th result 2017 is likely to be declared today, according to media reports. However, there is no confirmation from the board.
While First Post reported that Maharashtra Class 12 HSC 2017 board exam results will be announced at 1pm on Thursday, a NDTV report pointed out that the results will be published by May end. 15,05,365 students have registered for February-March 2017 exams out of which 2,42,628 students are from Pune division.
Post the result announcement, students will also be able to check their results online on our website.
Simple steps to check the results:
Step 1: Click on the option below.
Maharashtra State Board of Secondary and Higher Secondary Education
Step 2: Enter Roll Number.
Step 3: Click on Submit option.
Step 4: Wait for a few seconds and the result will pop up on the computer screen.