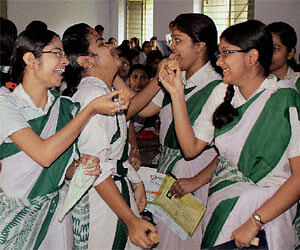 The wait for Lakhs of students would be finally over when Jharkhand Academic Council popularly known as (JAC) will announce its Class 10th or Matriculation Result. The speculation is doing the rounds all across the state that Jharkhand Board 10th Results are likely to be announced till May 10. The students appeared in Board exam ca check their result as soon as it will be announced on our website.


According to a notification issued by Board "More than Seven Lakh candidates wrote their paper on 1624 examination centres across the state." A statement issued by Board said that the board examination which kicked off on February 16 ended on March 02. The exam was being conducted only in one shift from 09:45AM to 01:00 PM.


Those appeared students in exam have already started searching their results via keywords. This is a very genuine and obvious reason that just after completion of exam students automatically start searching their board results. Some of the previous records also suggest that Jharkhand Board SSC Results 2016 may go on air on a scheduled time.


How to Search Jharkhand Board Result :

The students as well as their parents can search their results via some reference keywords that may instantly bring results before you. As a user you can use Jharkhand Board Result, Jharkhand Board 10th Result, Jharkhand Board 10th Results, Jharkhand Board 10th Results 2016, Jharkhand Board Matric result, Jharkhand Board SSC Result. It would be better for you also to come direct on our website and get your academic results.


About JAC :

Jharkhand Academic Council started functioning in a rented house in Rameshwaram where previously the Jharkhand Intermediate Council functioned, and the Secondary portion continued to function in Zila School Ranchi campus.The search for suitable accommodation for JAC continued unabated till at last the Council was housed in a portion of the Birsadih Club on rent.

The students of Jharkhand Board are advised to check their results on priority.