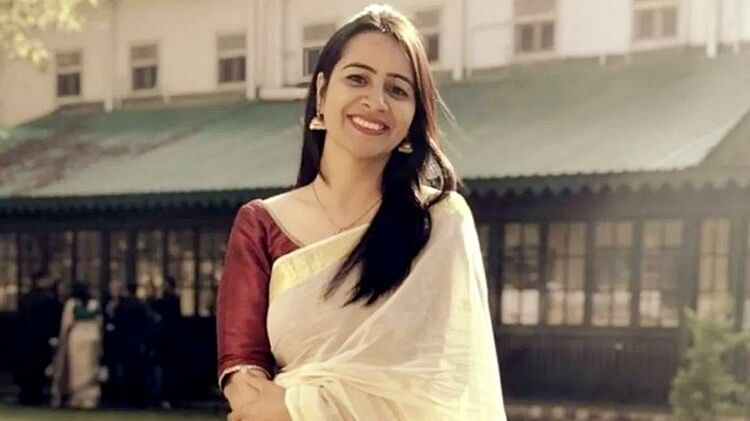 IPS Anukriti Sharma Success Story: Anukriti's husband played a crucial role as her co-aspirant, greatly contributing to the improvement of her strategy and scores.
From IRS to IPS Officer: IPS Anukriti Sharma's Story
IPS Anukriti Sharma's Success Story: Becoming an IAS or IPS officer in India is a challenging task that requires clearing the UPSC Civil Services Examination, known as one of the toughest exams in the country. However, with determination and a passion for serving the nation, candidates can crack this exam. Today, we will share the story of IPS Anukriti Sharma, whose husband played a crucial role in her preparation and ultimately helped her become an IPS officer.

Anukriti cleared the IIT JEE exam in 2007 and secured admission to the Indian Institute of Science Education and Research, Kolkata. After completing her graduation, she pursued further studies at Rice University in America. However, her desire to prepare for the Civil Services Examination remained strong. Despite being advised by her teacher to pursue a career in science, Anukriti decided to return to India and prepare for the UPSC exam.
 
From IRS to IPS Journey
Anukriti reached the Mains exam level in her first attempt but couldn't succeed. In her second attempt, she couldn't clear the Prelims paper. However, she achieved success in her third attempt, securing the All India 355th rank and getting selected for the Indian Revenue Service (IRS). Determined to improve her rank, she appeared for the exam again and secured the All India 138th rank, becoming an IPS officer.
 
Husband Turned Teacher, a Key Support
Anukriti Sharma's husband played a crucial role in her journey by becoming her teacher during the exam preparation. With Geography as her optional subject, her husband served as her tutor and supported her in improving her strategies and scores. Anukriti attributes her success to her husband's unwavering support, considering him a co-aspirant throughout the process.
 
Anukriti Sharma's Strategy
Anukriti advises aspiring candidates not to panic when they decide to appear for the Civil Services Examination. Many candidates leave their jobs or pass on campus placements for this purpose. If you face setbacks, it's important to stay motivated and reflect on your purpose and goals. Anukriti believes that having passion and continuously reminding oneself of the dream are essential for achieving success.

Serving the nation as a civil servant was Anukriti's childhood dream, and it remained unchanged even after her marriage. She emphasises the importance of having the passion to pursue one's dreams and staying committed to achieving them.