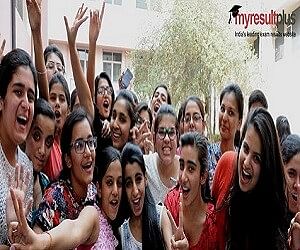 New Delhi
The Council for Indian School Certificate Examinations (CISCE) declared the results of the Class 12 and 10 board exams on Monday, May 29, 2017.
"Results of the ISC (Class XII) and ICSE (Class X) Year 2017 Examinations will be declared on Monday, 29th May 2017 at 03:00 PM," read a notification on the CISCE's official website.
While the ICSE Class X exam, which was earlier scheduled to begin on February 27 and end on March 31, started on March 10 and was concluded on April 21, the council conducted both class 10 and class 12 examination late this year after the election commission of India declared elections to 5 state assemblies.
The important things students should keep in mind before checking the result as follows:
Keep login credential (Roll Number/ Registration Number) in hand.
Check the entries, soon after downloading.
Students not satisfied with the result, can opt for rechecking or reverification.
Due to heavy traffic, there may be some technical glitches in the web server minutes after the declaration of result. Alternatively, students can check their results on our website.
Simple steps to check the result as follows:
Step 1: Click on the option below.
Council for the Indian School Certificate Examinations
Step 2: Enter Roll Number.
Step 3: Click on Submit option.
Step 4: The result will pop up on the computer screen.
Also Read:
CBSE 12th Result 2017: Raksha Gopal Tops With 99.6%
About the Council for Indian School Certificate Examinations
The Council for Indian School Certificate Examinations has been so constituted as to secure suitable representation of: Government of India, State Governments/Union Territories in which there are Schools affiliated to the Council, the Inter-State Board for Anglo-Indian Education, the Association of Indian Universities, the Association of Heads of Anglo-Indian Schools, the Indian Public Schools' Conference, the Association of Schools for the ISC Examination and members co-opted by the Executive Committee of the Council.