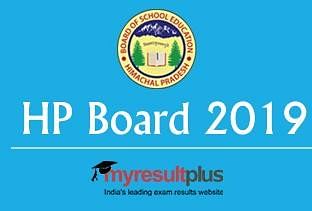 The Results of Class 12th and 10th of Himachal Pradesh Board of School Education (HPBOSE) is going to be declared next week. The Board has set a target to declare the 12th class results on April 22, 2019.
HP Board Result 2019 Registration: Click Here
Instead of putting the burden on the staff for results; the board has increased the number of staff members. The board has also increased the assessment centres which have been raised from 30 to 53. The number of teachers engaged in paper evaluation has also been increased.
On the other hand, Board Chairman Dr Suresh Kumar Soni said that the Board will announce the results of the annual examinations by the end of the April. However, due to official holidays, the target has not been fixed according to its date, but by the end of April, the goal of declaring the results of both classes has been determined.
The result of the 12th came on April 24 last year (2018)
On April 24 last year, the Board had declared the result of 12th, whereas, on May 3, the result of 10th was achieved. If the Board succeeds in fulfilling its set goal, then the 12th result will be delayed by two to three days compared to last year, whereas 10th result will be given to the testers two or three days in advance.
95 thousand examinees in class 12th and more than lakh in class 10th
The School Education Board had created 1980 examination centres for conducting the annual examination of regular students across the state. There were 223 centres of SOS examinations. In these examination centres 11,1977 candidates of 10th examination were given the examinations, whereas, in the 12th, 95497 candidates were in the annual examination. Apart from this, 321 in the 8th of SOS, 10414 in the 10th and 17419 examinees in the 12th.
Register to get the HP Board results: 
HP Board Result 2019