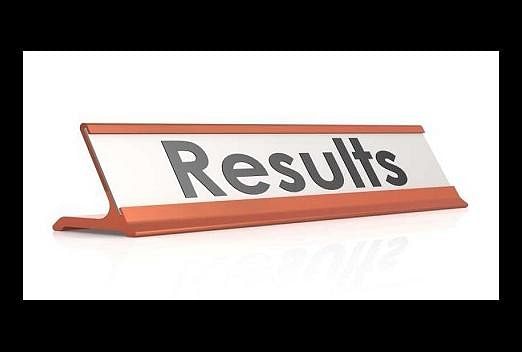 Girls outshone boys with a pass percentage of 55.34 as against 47.61 in Haryana board of school education, which declared the Class 10 results on Monday.
The overall pass percentage of secondary examination was 51.15 and for open school (private candidates) it was 66.72, an official spokesman said.
Kartik of Nav Durga Senior Secondary School, Jind, has secured the first position.
Selina Yadav of Jeevan Jyoti Senior Secondary School, Rewari, Sonali of Saraswati High School, Sirsa, and Hari Om of Bal Vidya Niketan Senior Secondary School, Palwal, have jointly secured the second place.
Riya of SMB Geeta Senior Secondary School, Ambala, Preeti of Paras Senior Secondary School, Mahendragarh, and Jigyasa of Tagore School, Panipat, have jointly secured the third position.
Earlier today, Haryana Education Minister Ram Bilas Sharma announced the results in Bhiwani in presence of the board's chairman Jagbir Singh.
Sharma said the Haryana government is committed to improve the quality of education and create an environment for students to achieve their best in all competitions.
He praised the board's initiative to launch a digital locker for students to preserve a soft copy of their documents in line with the Union government's Digital India campaign.
The candidates can download their results and certificates from the board's website whenever required, he said.
Also, the board will upload certificates and results on digital locker of all candidates from 2004 until now, he said.
Board chairman Singh said 3,64,800 candidates had appeared for the secondary examination, of which 1,86,586 have passed.
As many as 1,97,873 boys had appeared in the examination, of which 94,202 have passed, and 1,66,927 girls had appeared in the examination, of which 92,384 have passed, he added.
Singh said the passing percentage of government schools in the examination is 44.38 and of private schools was 59.87.
The passing percentage of students from rural areas was 51.72, whereas the passing percentage of students from urban areas was 49.65 per cent, he said.
He said the result of private candidates has been 66.72 per cent.