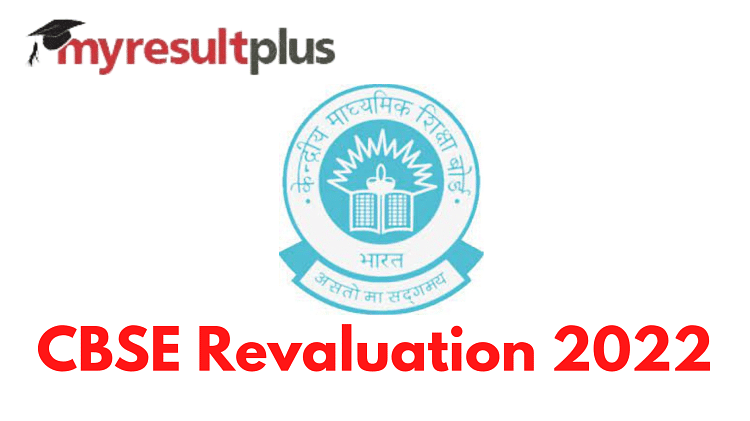 CBSE Revaluation 2022:
The Central Board of Secondary Education (CBSE) has already initiated the revaluation process for Class 10 and 12 students, after the declaration of board results 2022. According to the schedule released by the CBSE for the same, today, July 28 is the final date to apply for the verification of marks obtained in board exams. Thus, the students who have still not verified the marks obtained by them in the board exams must do the same by today on the official website of CBSE at cbse.gov.in.
However, students must note that it does not mean that the CBSE Revaluation 2022 process is ending today, as it is a three step process. The step-by-step process for the revaluation of CBSE answer sheets 2022 has been explained below.  
CBSE Revaluation 2022: Process Explained
Three major steps are involved in the registration process, namely:
Verification of marks
Display of answer sheet's photostat copies
Revaluation of the answers
In the first step, the students are required to apply for verification of marks, as per which the board rechecks the student's answer sheet for totalling errors. The copy is thoroughly checked in case any answer has been rendered unchecked/unmarked. Then the board reveals the results to the student and provides them the opportunity to submit the photocopy of their answer sheets.  
After the verification process (Step 1) is complete, it is the student's call to proceed towards the second step or not. Ones who want to do so can apply for the same, after which the board will share the photocopy of the student's answer sheet with them, in the online mode. Students must note that the answer sheet photocopy of only those subjects will be displayed for which the students have applied for revaluation. In addition to this, the students cannot apply for the revaluation of the entire paper, but only certain questions asked in the paper.  
Under Step 3, students must check the answers written in their respective answer sheet with the correct answers and apply for the revaluation of those particular answers.  
CBSE Revaluation 2022: Fee For Marks Verification
Students must note that they will be required to pay a requisite fee amount to apply for verification of marks. An amount of ₹ 500 shall be paid by the students per subject, for the same.  
CBSE Revaluation 2022: Guide to Apply For Verification of Marks
Students are required to take note of the detailed instructions, in order to apply for verification of marks.
Go to the official website of CBSE at cbse.gov.in.
Click on the link available on the homepage of the website that says 'Circular regarding verification, photocopy and revaluation for Term 2- Apply online'.
You will be taken to a new page.
Here, you must select your standard (10th or 12th) and apply online.
Fill in the asked details and pay the required fee amount.
Obtain a printout of the receipt for future references.
Link to official website:
cbse.gov.in