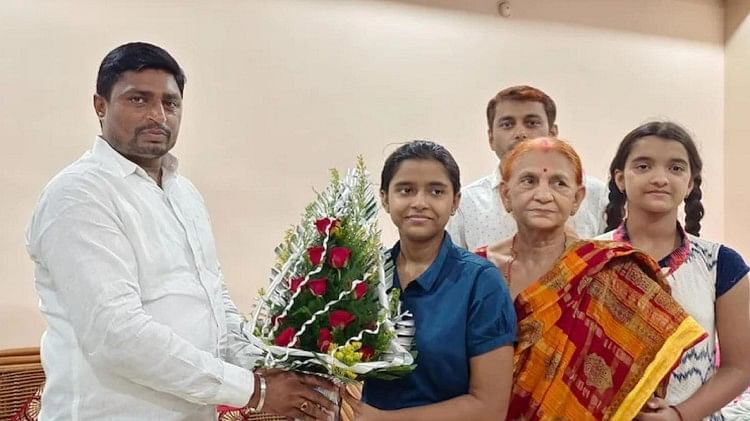 Bihar has always been known for its extraordinary success stories. Time and again, aspirants and students have proved that underdogs can etch a mark in history. With the declaration of CBSE Results 2022 on Friday, one more story is added to the annals of Bihar's history. 
Class 10th Students Sreeja who was stranded along with her sister at the age of 5 by her father upon the death of her mother, rose to fame after she scored 99.4% bagging the top spot in the Bihar. 
Ever since the death of her mother, her Maternal grandparents and Uncle took care of her. While the father remarried and never made tried to even make contact with them. Now with this achievement, the Bihar State topper is  being applauded across India. Her success is so grand that the father seems to be compelled to establish contact with her daughters.
In an interview with the Media, the maternal grandmother of the Sreeja said "Today, we are very happy, because my granddaughter's has become famous. Has made her name Shine. The one who heard this news (Sreeja's father) must have felt how wrong he had done by leaving the children,".
"We took care of the girls, and now my son-in-law will have to repent. The celebration that is happening today, would have been at his doorstep, but it is happening at my door. Who will be as lucky as me?" she added.
Sreeja credits this success to her maternal grandmother, Uncle and Her teachers who have always stood by her in the up and downs. Sreeja's teacher says that Sreeeja has always been a brilliant and disciplined student, we were guided her during her times of uncertainty. Everyone in the school was filled with joy about her success.