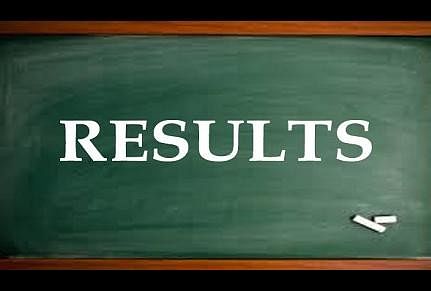 The
Board of Secondary Education of Andhra Pradesh (BSEAP
) will announce
AP SSC Class 10 Results 2018
at 4 PM today, April 29, 2018.
Catch the latest updates below: 
4: 10 PM: Result declared

3: 50 PM:
Result to be declared soon. 
9: 45 AM:
The Andhra Pradesh state SSC Class 10 results 2018 result has been postponed to 4 pm today, reports The Times Of India. 
7: 45 AM:
No change in AP SSC results 2018 time notified so far.
7: 15 AM:
Results to be available soon on the official website.
7: 00 AM:
  Students are eagerly waiting for their results. 
6: 45 AM:
BSEAP will declare the result at 10: 30 AM. 
How to check Intermediate AP SSC Class 10 Results 2018?
Simple steps to check the result as follows:

Step 1:
Click the option below: 
AP SSC Class 10 Results 2018 
 
Step 2: 
Enter Roll Number.
Step 3:
Click on Submit option.
Step 4:
The result will pop up on the computer screen.
Important points at a glance: 
57,127 candidates have appeared for the AP SSC Board examination this year. 
The board conducted the AP SSC Class 10 examination 2018 from March 15 to March 29. 
Also Read: 
Andhra Pradesh AP SSC Class 10 Results 2018 Tomorrow: Know How To Check Scores Online
Board Name:
Board of Secondary Education of Andhra Pradesh 
Exam Name:
AP SSC Class 10 examination 2018
Result Date:
April 29, 2018
Time:  4: 00 PM 
Category:
Result