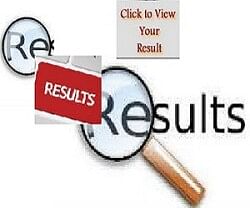 New Delhi
Board of Secondary Education of Andhra Pradesh (BSEAP) declared the SSC exam 2017 results on Saturday.
HRD minister Ganta Srinivasa Rao released the results at Vizag in a press conference on May 6.
While 6.28 lakh students appeared for the Andhra Pradesh SSC examination this year, the Board is going to conduct the Supplementary examinations in the month of July 2017. Nearly 70,000 students are expected to appear for AP 10th class Supply Examinations this year.
Simple steps to check the result as follows:
Step 1: Click on the option below.
Andhra Pradesh Board of Secondary Education
Step 2: Enter Roll Number.
Step 3: Click on Submit option.
About BSEAP
Board Of Secondary Education Andhra Pradesh or BSEAP is an independent department functioning under ministry of secondary education, Government of Andhra Pradesh. The department is responsible for conducting the SSC/OSSC Public Examinations and a number of minor examinations.