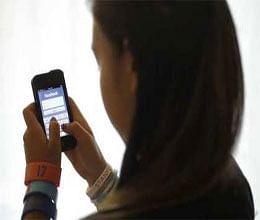 Approximately one in every five minutes spent on mobile is on Facebook, leading marketers to use Facebook mobile for both branding and commerce/direct response messages, a leading company official has said.
"This is one of the busiest times on Facebook. We're seeing more people share and consume more content and it's happening on mobile devices. During the holidays, everyone is always on the go, traveling, planning and preparing for festivities," said Nicolas Franchet, Facebook's head of Retail & E-Commerce, Global Vertical Marketing.
According to him, Facebook News Feed is the new mobile shopping aisle where Omni channel retailers can reach all of these people every day and merchandise products to strengthen their brands and increase sales - both in stores and online.
"Our scaled reach and laser-focused targeting make Facebook a powerful partner for retailers during the holidays," he said in a statement released here.