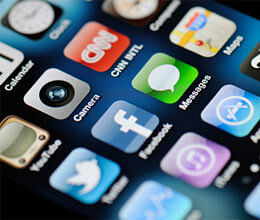 India's external affairs ministry Monday launched a smartphone app - MEAIndia - placing all its different wings as well as the 120 missions under one platform, becoming the first government ministry to do so.
"It's a one stop shop to give you all you need to know," said outgoing Foreign Secretary Ranjan Mathai after inaugurating the app at an event here. He retires July 31.
Mathai said through the app the ministry had tried to "adapt and adopt" to the needs of communication today.
Earlier, ministry spokesperson Syed Akbaruddin said deciding to go in for the interactive app was a "leap of faith" as no other government department has ventured to do it.
'MEAIndia' application will help users find out the nearest Indian mission or post for emergency consular assistance, if required, and also find out how to undertake the Kailash Mansarovar Yatra and Haj Pilgrimage, according to a ministry statement Monday.
The app will provide all the information required to apply for an Indian passport, locate the nearest Passport Seva Kendra, download the requisite forms, calculate the fees and even track your application status. Online application for passports is also on the way, says the statement.
"You plan to travel abroad for work or study and need to legalize your documents? 'MEAIndia' simplifies the steps involved for you and helps you identify the authorized agencies for attestation/apostille of your documents," says the release.