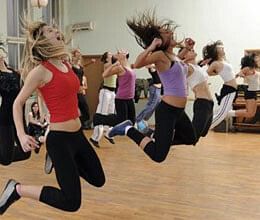 Dancing helps girls overcome low spirits, stress, fatigues and headaches, besides contributing to their mental health and self esteem, says a study.
According to the study, dancing also brings greater poise and capacity to deal with daily problems.
Anna Duberg, physical therapist at Orebro University Hospital and a doctoral candidate at Orebro University, Sweden, conducted the study.