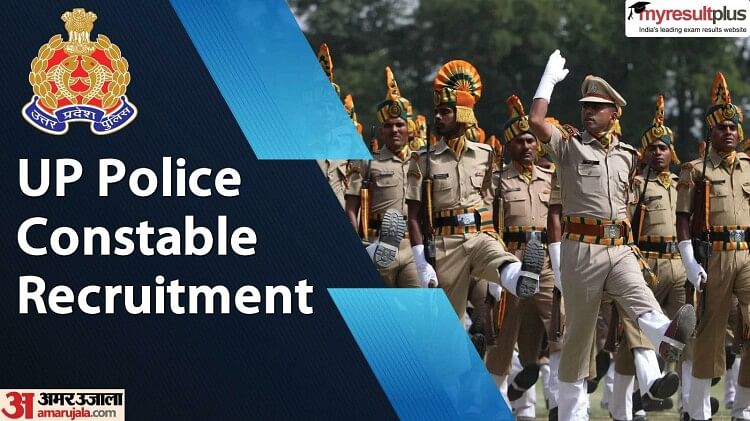 UP Police Constable Notification 2023: A golden opportunity has arrived for the unemployed youth of Uttar Pradesh to secure a government job. In compliance with the State Government's directives, the Uttar Pradesh Police Recruitment Board has initiated a massive recruitment campaign within the UP Police. This initiative presents a significant chance for the state's youth to join the police force. The Uttar Pradesh Police Recruitment and Promotion Board is commencing direct recruitment for 52,699 constable positions. Previously, this recruitment was intended for 35,757 posts.
UP Police Constable Recruitment: Notification by July 15
This biggest recruitment in the history of the State Police was continuously delayed for the last 10 months due to the non-selection of the agency/company responsible for conducting the examination. Now, after two companies have shown interest in conducting the recruitment examination, the process of direct recruitment for 52,699 constable positions will commence soon. According to high-level sources associated with the recruitment process, the tender for agency selection for the written examination and other recruitment-related tasks will be published by July 15. Only after that can the written examination be organized by the end of this year.
 
UP Police Constable 2023 Recruitment: Vacancy Details
Recruitment will be done for the following posts:
Constable (civilian police): 41,811
Constable (PAC): 8,540
Firemen: 1,007
Constable (UPSSF): 1,341
UP Police Constable 2023: 25 lakh+ Applications Expected
More than 25 lakh candidates are expected to apply for the direct recruitment of 52,699 constables in the UP Police. In fact, for several years, youths have been eagerly waiting for the recruitment process to commence in order to pursue a career in the police force. Previously, 23 lakh candidates had applied for the constable recruitment examinations. This time, a larger number of candidates are anticipated to appear due to the increased number of vacancies.
 
UP Police Recruitment 2023: Number of Vacancies Increased
Earlier, these recruitments were intended for 35,757 posts, which comprised 26,210 posts of constable civilian police, 1,007 posts of firemen, and 8,540 posts of PAC. However, it has now been expanded to include an additional 15,601 posts of Constable Civil Police and 1,341 constables of UP Special Security Force (UPSSF). The Recruitment Board received their requisition and after examination, these posts have also been included.