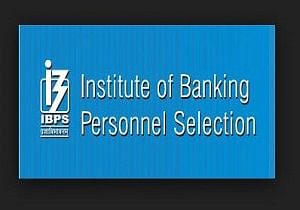 The notification for Special Officer Recruitment for the financial year 2019-2020 has been released by the Institute of Banking Personnel Selection (IBPS).
The online examination (Preliminary and Main) for the next Common Recruitment Process (CRP) for selection of personnel in Specialist Officers' cadre posts listed below in the Participating Organisations is tentatively scheduled in December 2017/ January 2018.
1. IT Officer (Scale-1)
2. Agricultural Field Officer (Scale-1)
3. Rajbhasha Adhikari (Scale-1)
4. Law Officer (Scale-1)
5. HR/Personnel Officer (Scale-1)
6. Marketing Officer (Scale-1)
Any eligible candidate, who aspires to join any of the Participating Organisations listed at (A) as one of the Specialist Officers' post, is required to register for the Common Recruitment Process (CRP SPL-VII).
The examination will be two tiers i.e. the online examination will be held in two phases, preliminary and main. Candidates who will qualify in Online Preliminary Examination and shortlisted will have to appear for Online Main Examination and shortlisted candidates in the main examination will subsequently be called for a Common Interview to be conducted by the Participating Organisations and co-ordinated by the Nodal Bank.
Depending on the final vacancies to be filled in during the financial year 2018-19 based on the business needs of the Participating Organisations and as reported to IBPS, candidates shortlisted will be provisionally allotted to one of the Participating Organisations keeping in view the spirit of Govt. Guidelines on reservation policy, administrative convenience, etc.
Educational Qualifications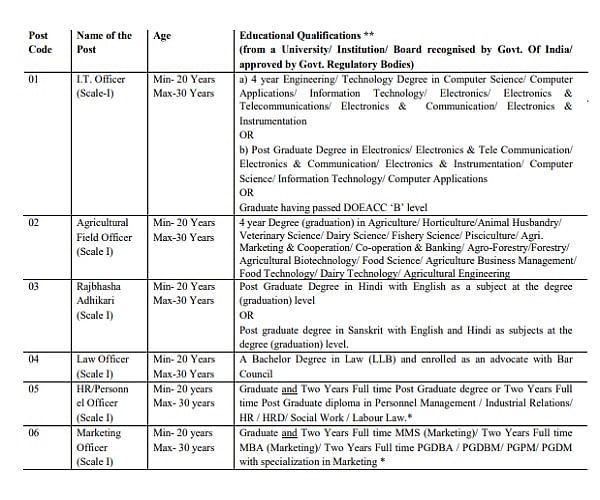 The validity for CRP SPL-VII will automatically expire at the close of business on 31.03.2019 with or without giving any notice.