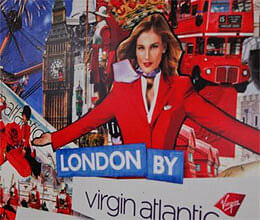 Young Indian students flying to the UK and the US for studies can share their vision on how to use their education to solve a problem of the world and earn a scholarship of Rs 5 lakh from Virgin Atlantic.
The scholarship is open only for Indian students, who can send their ideas to Virgin Atlantic founder Richard Branson along with the proof of admission to a university in the UK or the USA and a Virgin Atlantic booking.
"Young people are the planet''s future. While students work hard to fulfil their academic ambitions, it''s important to remind them that education is not just a means to an end of getting a job and earning money.
"With the privilege of education comes the responsibility to give back and help others. Every generation owes it to the next to try to solve the problems humanity faces and to care for our beautiful planet. My advice is to be bold, challenge the status quo and believe in yourself," Branson said in a statement.
The student whose idea appeals most to Branson will win the scholarship of Rs 5 lakh.The British airline has come up with an exciting package for students flying to the US and the UK including an exclusive excess baggage allowance.
Students can avail the special baggage allowance of up to 50 kg in Economy (two bags of 25 kg each) and 75 kg in Premium Economy (three bags of 25 kg each).Apart from these, the airline is also allowing a change in date free of cost to the students.
"This year we have thought of everything to ensure they have an absolutely memorable, rewarding and convenient travel experience. We are very excited about the scholarship and can''t wait to see who impresses Sir Richard and earns him or herself Rs five lakh," said Stephen King, general manager, Virgin Atlantic India.