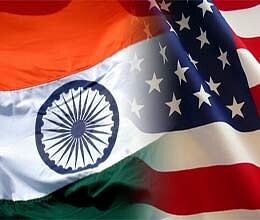 The United States is looking to triple the number of Americans going to India for higher studies in the next five years.
"That is still far from our goal of 15,000 in five years," Tara Sonenshine, the Under Secretary of State for Public Diplomacy and Public Affairs, told the visiting Human Resources and Development Minister, Pallam Raju, in a roundtable interaction earlier this week.
Currently, while more than 100,000 Indian students visit US to study every year, the number of American students who studied in India in 2011-2012 was a mere 4,300 and far less than those going to China for studies.
"We have to look at what are the obstacles to getting American students to go so that we can boost interest and participation," Sonenshine said.
Robert Blake, the Assistant Secretary of State for South and Central Asia had earlier said that the US government was working with the Indian government to streamline the education visa processes, which have been repeatedly identified as a key reason for why so few American students go to India.