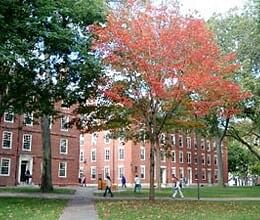 Harvard University is returning to normal after a bomb hoax Monday forced authorities to evacuate four buildings on the Cambridge, Massachusetts, campus where final exams were being given.
University police found no trace of the alleged explosives during their investigation and they were unable to verify any specific threat against the campus or students, and so the all clear was given for the university to return to its normal activities.
However, authorities will continue investigating to determine who was responsible for the bomb threat that disrupted campus activities and forced some final exams to be suspended.
Local media reported on Twitter that students on campus did not take the threat very seriously, recalling that this is final exam week.
University authorities ordered four buildings evacuated after the threat was received and alerted the police that they had an "unconfirmed" report regarding the presence of explosives on campus.
Harvard authorities in a Twitter message instructed students to evacuate the Science Centre, Thayer, Sever and Emerson buildings, but all facilities later returned to their normal functions and operations.