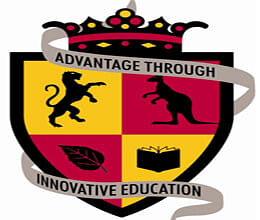 Australia-based training providers Heraud Education and TAFE SA on Tuesday inked a deal with Amity University to provide vocational education in India.
Technical And Further Education South Australia (TAFE SA) will work with the two institutes and develop its first series of course on automotive training which will start next February in Amity's Manesar Campus.
Courses on retail, building and construction, banking, accounting and healthcare are also in the pipeline.
Heraud would managing the initial course implementation and ongoing delivery, quality assurance and audits for delivery of the courses.
Amity Group chancellor Aseem Chauhan said that he was very pleased to work with TAFE SA, which he believed has an excellent reputation to deliver proper vocational education.
Chauhan also announced opening of two new institutes, Amity Vocational Training Institute and Amity Skills Institute.
Heraud CEO Amit Tikoo said, "We share the same passion with Amity for value-based employment oriented future ready skills and to offer it to masses across India."
"In supporting Heraud Education and Training TAFE SA has tapped into a lucrative market that utilises its capacity to deliver targeted training," TAFE SA chief executive Jeff Gunningham said.