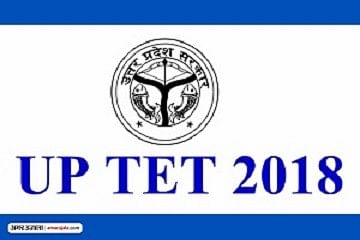 UPTET 2018 Answer Key: The Answer Keys for the UPTET 2018 Examination has been released by Uttar Pradesh Basic Education Board on its official website.
The situation Till November 21, 2018:
The website of UPTET crashed on Tuesday.
For some days the news was that the
UP TET Examination
Answer key is about to be issued.
Some examiners said that they have got the answer keys, though the website was crashed on Tuesday this could be the reason that the several coaching centers have issued their own answer key. 
However, due to the crash, it is difficult to ascertain whether the answer key has been released or not.
But there is also a point to note that even if the answer keys have not been released but the website crashes, then the student may have to face further difficulties on this side.
Candidates, not satisfied with the answers, will be allowed to raise objections against the answer key till November 23.
The examination for the UPTET 2018 was conducted by the UP board on November 18, 2018.

The UP TET 2018 shift 1 examination for I-V class commenced at 10. 00 am and ended at 12: 30 pm, the shift 2 examination (class VI-VIII) was commenced from 03:00 p.m and concluded at 5:30 p.m.


Once released, the UPTET 2018 Answer Key will be available on the official website of the UP board.
 
The candidates who appeared for the examination can make a check on their answers and also in case of any query can raise objections against it till November 23 as mentioned above.
UPTET 2018 Answer Key: How to download online?
The guide to download UPTET 2018 Answer Key as follows:

Step 1: Visit the official website of the UP education board i.e. upbasiceduboard.gov.in
 
Step 2: Go to the notification mentioning UPTET 2018 Answer Key download process
 
Step 3: Read the instruction and download the UPTET 2018 Answer Key accordingly
 
Step 4. Take print out of the same for the further reference