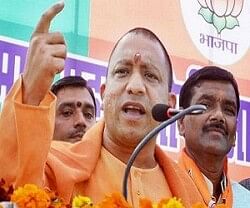 New Delhi
A week after FIRs were registered against invigilators for allowing students to cheat during exam, Uttar Pradesh Chief Minister Yogi Adityanath on Tuesday instructed Police to book teachers who force students to take tuitions.
"Restoring credibility of UP's examination system is high on the CM's agenda,"a government official said.
According to reports, CM Adityanath made the announcement during a meeting with education department officials on Monday.
"Yogi took the decision a marathon meeting on Monday night with education department officials. He hinted an ordinance to check private schools," reports The Indian Express.
Following UP Board paper leak reports, the UP government on Friday banned all forms of strikes in colleges with immediate effect.
Highlights
UP Government to black list exam centres.
Class X UP Borad English exam was cancelled after the question paper was reportedly circulated via Whatsaap.
The UP government on Friday banned all forms of strikes in colleges with immediate