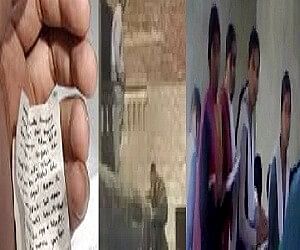 New Delhi
Determined to eradicate mass cheating during board exam, the Uttar Pradesh government has decided to take strict action against students and invigilator at different exam centres.
Following mass cheating reports, FIR has been registered against 111 center superintendents and 178 invigilators.
"Government is working whole-heartedly for the eradication of the 'nakal mafia'," Uttar Pradesh Deputy Chief Minister Dinesh Sharma.
While the class X UP Board English exam was cancelled last week, the question paper was reportedly circulated via Whatsaap.
Chief Minister Yogi Adityanath has banned demonstration and strikes in colleges and universities across the state.
The UP government on Friday banned all forms of strikes in colleges with immediate effect.