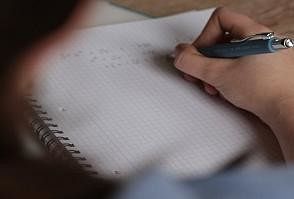 Uttar Pradesh Secondary Education Board (UPSEB) has not yet finalised the list UP Board exams 2019 exam centres.
167 exam centers of Agra district has received 235 objection and intercessions, according to reports.
In a bid to stop use of unfair means during exam, UP board is all set to prepare a list of schools based on proper infrastructure including fire extinguishers, CCTV cameras and other facilities.
As per reports, the schools will be alloted marks for each of the requisite facilities in schools.
Once the merit list is prepared, schools having the secured the maximum marks will be considered for examination centres.
The report comes after a raft of measures was taken by the board to stop mass cheating.
While CCTV cameras were installed at the examination centres, the decision was taken following mass cheating reports during UP Board Exam 2017.
Important points at a glance
UP Board to nix registration of more than 12,888 students appearing for UP  Board Exam 2019.
UPSEB Board Exam 2019 to start in February.
In 2018, CCTV cameras were installed following mass cheating reports during UP Board Exam 2017.
Name of the applicants who registered more than once from separate centres were detected by newly introduced software.  
Related Articles

on Exam Alerts