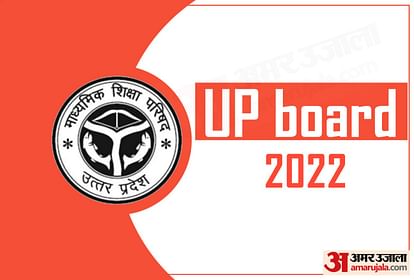 UP Board Exam 2022:
The Uttar Pradesh Board Exam 2022 has kicked off in the entire state for Class 10 and 12 students from March 24, 2022. The Class 10 students wrote their Hindi and Primary Hindi papers yesterday, while the Intermediate students had appeared for the Hindi and Military Science exam. However, surprisingly, approximately 4.18 lakh students of both Class 10 and 12 combined, did not turn up for the exam on its very first day on Thursday, March 24.
In the first session of the exam, 2,61,120 students stood absent, while in the second shift, 1,57,387 of them failed to ensure their presence. It is noteworthy that approximately 51.92 lakh students had registered for the state board examination. 27 lakh of them had registered for the Class 10 exam, while 24 lakh were slated to appear for the Class 12 board exams 2022.
Notably, the phenomenon of students dropping out on the first day of the examination during UP board exams is being witnessed since 2018. In the year 2020, 2.4 lakh students had not turned up for the examination on the first day, while in 2019, nearly 6.4 lakh students failed to show up in the first paper. The highest dropout record was created in the year 2018 when close to 11 lakh students had skipped the exams.
About UP Board Exam 2022:
The Uttar Pradesh Board exam 2022 is being conducted for the students in two shifts, where the first shift begins at 8 am and ends at 11:15 am, while the second shift commences at 2 pm to conclude at 5:15 pm. The Uttar Pradesh Madhyamik Shiksha Parishad had ensured stringent measures at all exam centres across the state in order to curb academic malpractices like cheating. 
UP Board exam 2022: What next?
As per the official date sheet released by the Uttar Pradesh Madhyamik Shiksha Parishad (UPMSP), the Class 10 students will face the Home science paper tomorrow, on March 26, 2022. Meanwhile, the Class 12 students will write another language paper (Urdu/ Gujarati/ Bangla/ Marathi/ Punjabi/ Tamil/ Telugu/ Malayalam/ Kannada/ Odia/ Assamese/ Nepali) tomorrow in the first shift and Accounts, Bookkeeping and Accountancy paper in the second shift.