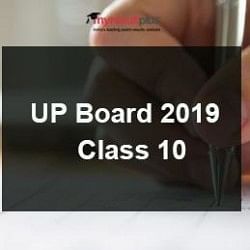 UP Board 2019: 
The time clock for the up board examination has started backwards and there are only four weeks left for the examination.   
At this time students are rushing to do as many preparations as they can.
The preparations for the UP Board exam are getting more serious as the exam dates are coming closer.
For the students who will be appearing this year will be a bit nervous and uncertain about the type of questions that might come for the exam.
Here are some objective type questions for Social Studies, which will help you score better.  
1. In which year the First World War ended?
a. 1917
b. 1920
c. 1919
d 1918
2. Which of the following is the birthplace of Mahatma Gandhi?
a  face
b. Kheda
c. Porbandar
d. Sabarmati Ashram
3. What is the Number of summits held till the date of Non-Aligned Movement?
a 17
b. 15
c. 16
d. 14
4. Which of the following is the densest state?
a Kerala
b. West Bengal
c. Bihar
d. Maharashtra
5. What is the timeline of the Thirteenth Five Year Plan?
a 2012-17
b. 2017-22
c. 2011-16
d. 2016-20    
Answers
(d). 1918
(c.) Porbandar 
(c.) 16
(b.) West Bengal 
(b.) 2017-22