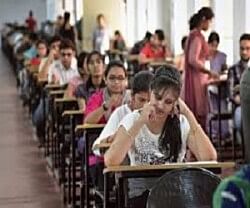 CEED or Common Entrance Exam for Design is a prestigious highly recognized entrance exam conducted by Industrial Design Center, IIT Bombay. The best part of this exam is that there is no age limit and you can attend the exam any number of times. The score is valid for two years. It is conducted in the month of December every year.

Eligibility Criteria

• Professional diploma in Design like NIP or CEPT or equivalent after 10+2
• Bachelor of Fine Arts (BFA) which is a 4-year professional program after 10+2
• G.D. Arts which is a 5-year program after 10th. The applicant should have 1-year post qualification professional experience as well.
• Bachelor's degree in Engineering, Architecture, Interior Design, Design or equivalent 4-year program after 10+2
• Master's degree in Arts, Science, or Computer Application which should be a 2-year program after 10+2 and a 3-year degree.

Only 3-year bachelor's degree will not be considered for CEED examination.

Examination Fees

For general category and OBC male candidates, the fees are Rs.2000/- while for the SC/ST category male candidates and all female candidates the fees is Rs.1000/-.

How to apply

There is a 3-step procedure to apply for the examination.
• Register: First of all you need to register with a valid email ID and mobile number. You will get the application form and unique ID.
• Pay: You need to pay the fees using the reference number via the online banking system.
• Fill the form: Once the payment is successful, log in to your account and fill the form with all the details and documents including photograph, scanned signatures, certificates and other required documents.

Examination Pattern

There are two parts in the Examination:
Part A: It contains multiple choice questions related to different categories like Product Design, Visual Communication, Automobile Design, Basic Designer Skills etc. The number of questions is 50.

Part B: This part takes place after a 2-hour break once Part A is completed. It contains design and handwriting type questions which will determine the drawing and creative skills of the candidate. It contains a lot of categories like Visual Communication, Design Thinkability, Animation Design and much more.

Which colleges consider CEED score?

IIT Bombay, IISc Bangalore, IIT Delhi, IIT Guwahati, IIT Hyderabad and IIT Kanpur.

Preparation tips:

As there are no coaching centers for CEED, you have to study yourself for the exam. The following tips will help you:
• Refer to past question papers of CEED and prepare accordingly.
• Join designing and sketching community.
• Follow top designers, architects etc. and check their work on regular intervals.
• Design doodles, polish your skills and learn new techniques.