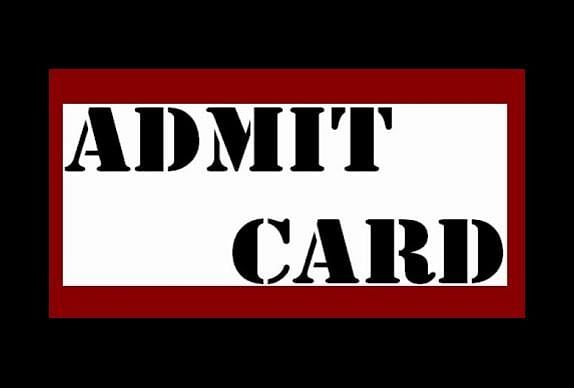 The RRB Group D admit card 2018 is not releasing tomorrow, September 7. The Railway Recruitment Boards or RRB will release the admit card for RRB Group D Exam on September 13. 
The board will release the RRB Group D admit card 2018 on its official website. 
How to download RRB Group D Admit Card?
The simple steps to download RRB Group D Admit Card 2018 as follows:
Step 1: Visit indianrailways.gov.in/ rrbald.gov.in.
Step 2: Go to the RRB Group D Admit Card notification 
Step 3: Read the instructions and download the admit card.
Official website of Railway Recruitment Boards (RRBs)  
Name of RRBs RRB Guwahati (www.rrbguwahati.gov.in)
RRB Jammu (www.rrbjammu.nic.in)
RRB Kolkata (www.rrbkolkata.gov.in)
RRB Malda (www.rrbmalda.gov.in)
RRB Mumbai (www.rrbmumbai.gov.in)
RRB Muzaffarpur (www.rrbmuzaffarpur.gov.in)
RRB Patna (www.rrbpatna.gov.in)
RRB Ranchi (rrbranchi.gov.in)
RRB Secunderabad (rrbsecunderabad.nic.in)
RRB Ahmedabad (www.rrbahmedabad.gov.in)
RRB Ajmer (rrbajmer.gov.in)
RRB Allahabad (rrbald.gov.in)
RRB Bangalore (rrbbnc.gov.in)
RRB Bhopal (www.rrbbpl.nic.in)
RRB Bhubaneshwar (www.rrbbbs.gov.in)
RRB Bilaspur (www.rrbbilaspur.gov.in)
RRB Chandigarh (www.rrbcdg.gov.in)
RRB Chennai (www.rrbchennai.gov.in)
RRB Gorakhpur (www.rrbguwahati.gov.in)
RRB Siliguri (www.rrbsiliguri.org)
RRB Thiruvananthapuram (rrbthiruvananthapuram.gov.in).
Marking Scheme
Out of the 100, 25 marks have been allotted for mathematics
30 marks for general intelligence and reasoning
25 marks for general science
20 marks for general awareness and current affairs
Evolution of Indian Railways 
The first railway on Indian sub-continent ran over a stretch of 21 miles from Bombay to Thane. The idea of a railway to connect Bombay with Thane, Kalyan and with the Thal and Bhore Ghats inclines first occurred to Mr. George Clark, the Chief Engineer of the Bombay Government, during a visit to Bhandup in 1843.
The formal inauguration ceremony was performed on 16th April 1853, when 14 railway carriages carrying about 400 guests left Bori Bunder at 3.30 pm "amidst the loud applause of a vast multitude and to the salute of 21 guns." The first passenger train steamed out of Howrah station destined for Hooghly, a distance of 24 miles, on August 15, 1854. Thus the first section of the East Indian Railway was opened to public traffic, inaugurating the beginning of railway transport on the Eastern side of the sub-continent.
About National Rail Plan (NRP) 2030
 NRP-2030 will endeavour to harmonise and integrate the rail network with other modes of transport and create synergy for achieving seamless multi-modal transportation network across the country. 
While presenting the Railway Budget for 2016-17 in Lok Sabha, Union Railway Minister Suresh Prabhu announced that the Indian Railway intends to set up a Railway Planning & Investment Organisation for developing a National Rail Plan to draft medium (5 years) and long (10 years) term corporate plans and identify projects which will fulfill the corporate goal.   
Related Articles

on Exam Alerts