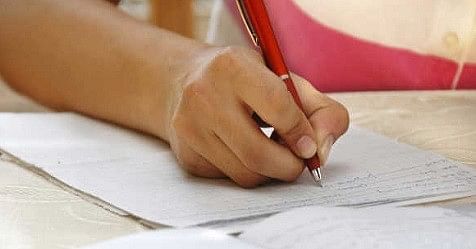 The
Railways Recruitment Board
 has activated the
mock test link for the RRB Group D examinations 2018
on its official website on Monday, September 10.
The link is active on RRB's official website rrbcdg.gov.in as well as regional websites of the board.
List of RRB regional websites as follows: 

Ahmedabad - www.rrbahmedabad.gov.in

Ajmer - www.rrbajmer.gov.in

Allahabad - www.rrbald.nic.in

Bangalore - www.rrbbnc.gov.in

Bhopal - www.rrbbpl.nic.in

Bhubaneswar - www.rrbbbs.gov.in

Bilaspur - www.rrbbilaspur.gov.in

Chandigarh - www.rrbcdg.gov.in

Chennai - www.rrbchennai.gov.in 

Gorakhpur - www.rrbgkp.gov.in

Guwahati - www.rrbguwahati.gov.in

Kolkata - www.rrbkolkata.gov.in 

Mumbai - www.rrbmumbai.gov.in 

Patna - www.rrbpatna.gov.in 

Ranchi - www.rrbranchi.gov.in 

Secunderabad - www.rrbsecunderabad.nic.in 
The RRB Group D Recruitment Exam 2018 will start on September 17, 2018. Students can download the admit card online. 
How to download RRB Group D Admit Card?
The simple steps to download RRB Group D Admit Card 2018 as follows:
Step 1: Visit indianrailways.gov.in/ rrbald.gov.in.
Step 2: Go to the RRB Group D Admit Card notification. 
Step 3: Read the instructions and download the admit card.
SELECTION PROCEDURE
RRB calls for eligible applicants through "Employment News" (A publication of the Government of India). The employment notification is also published on the website. The applications are scrutinized for eligibility. Eligible candidates are called for a written examination with call letters being sent a month in advance of the date of the examination. Examinations are generally held in Allahabad; if no of candidates is very large exam may be held at Lucknow or other locations as necessary.
If the number of candidates is large, the candidates who qualify in the preliminary exam are called for the main written exam, and the merit list is prepared based entirely upon the result of the main exam. In most categories of jobs, there is no interview after the written examination. For a very few specific categories there is a viva after the written exam, while for certain other categories there is a skill test. For categories related to operational safety, there will be a psychological test.
The application details furnished by successful candidates are verified and they are called for counselling and scrutiny of original documents. A panel of names is then recommended to zonal Railway / Production unit to the extent of vacancies. The candidates will be required to pass a medical examination before appointment.
The results of selection at every stage will be made available 
on the Notice Board of RRB
in "The Employment News" and various newspapers, both local & national
through the Internet website
to the successful candidates through registered post  
Related Articles

on Exam Alerts