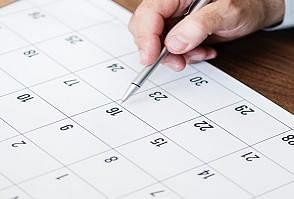 Rajasthan Public Service Commission has rescheduled the RPSC RAS Mains Exam 2018 exam dates.
While RAS/RTS main exam was earlier scheduled to be held on December 23 and 24, the commission had postponed the exam.  
The RPSC RAS/RTS main exam will now take place on January 28 and 29, 2019.  
The Commission has released an official notice in connection with the cancellation of the exam. Candidates appearing for the exam are advised to check the official site of RPSC at rpsc.rajasthan.gov.in.  
However, the RPSC RAS Prelims 2018 exam was held on August 05, 2018.  
15,044 candidates from Non-TSP Area and 571 from TSP area have qualified for the RPSC RAS 2018 mains.  
The decision comes following protest of the candidates protested against alleging that they are getting less time for Main preparation. Nearly 28 MLAs had also sent letters to the Chief Secretary and the Chairman of the Commission in support of the candidates.  
Related Articles

on Exam Alerts