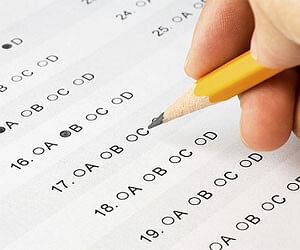 The Orissa High Court on Tuesday set aside Odisha Judicial Service (OJS)-2015 (prelim) examinations and directed Odisha Public Service Commission(OPSC) to conduct the examinations afresh.
The examination was held on May 31 this year and around 2000 law students had appeared in it for recruitment to 69 posts of civil judges.
Alleging that as many 26 out of 100 questions in the examination were either wrong, out of syllabus or contained typographical and grammatical errors, about 18 OJS aspirants had approached the HC seeking judicial intervention.
Adjudicating over a batch of petitions, Justice B R Sarangi quashed the preliminary examinations and directed OPSC to conduct it afresh within six weeks.
The Court also asked OPSC to hold the main examination within four weeks after publication of the preliminary examination results. The HC had earlier directed OPSC not to publish the results of the examination without the leave of the court.
Although OPSC admitted in the Court that there were ambiguity in certain questions and it (the Commission) was prepared to award grace marks to the students in prorate basis, the HC was not inclined to give any relief to OPSC and asked it to hold the examination afresh.
MORE FROM EXAM :SBI issues online admit card for PO exam 2015
"Normally, the Courts do not interfere in the selection process of judicial officers. But being the Constitutional authority and seeing the glaring illegality in the process, this Court was compelled to step in," the HC in its ruling said adding that no fresh admit cards would be issued.
Only those candidates who had enrolled themselves for the initial examination would be eligible for the fresh examination, the Court said.