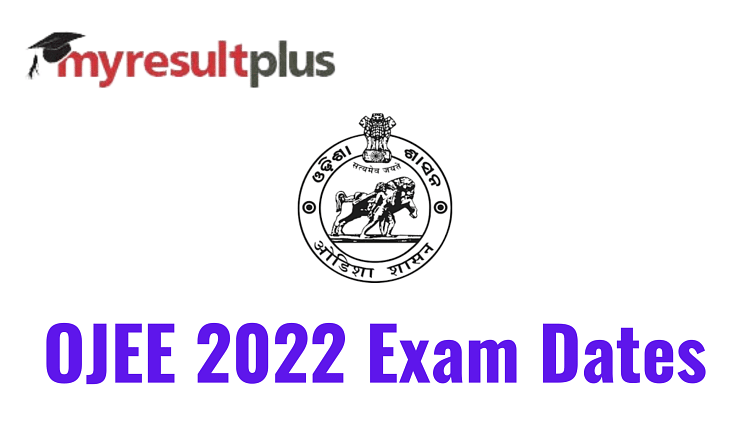 OJEE 2022:
The Odisha Joint Entrance Examination Committee has released the revised time table for the conduct of OJEE 2022 exam on June 30. Candidates who are registered for the examination and are slated to appear in it can check the exam time table on the official website of Odisha JEE at ojee.nic.in.
The exam conducting authority apprised the candidates of the issuance of revised time table through an official notification. The official notification is also available to view on the aforementioned link.
OJEE 2022: Contents of the Official Notification
Announcing revised dates for the conduct of the OJEE 2022 examination, the exam authorities stated in the notification, 'Keeping in view the convenience of the candidates registered for OJEE 2022, the time table for the exam has slightly been modified. As per the revised time table, one extra session for LE-TECH (diploma) candidates has also been added in the first shift, dated July 7, 2022.'
OJEE 2022: Revised Time Table and Timings
Candidates about to appear in the exam must carefully go through the exam dates mentioned below.  
 
Exam Date
Shift 1
 
9 am– 11 am
Shift 2
 
12.30 pm – 2.30 pm
Shift 3
 
4 pm – 6 pm
July 4, 2022
LE Tech (Diploma)
LE Tech (Diploma)
LE Tech (Diploma)
 
 
 
 
July 5, 2022
 
 
 
 
MCA / M.Sc.(Comp Sc.)
 
 
 
 
MCA / M.Sc.(Comp Sc.)
M. Tech (11 Subjects) +
 
M. Arch + M. Plan +
M. Pharm (1 hour) + B.CAT (1 hour)
(Cinematography and Sound
Recording & Design)
 
 
July 6, 2022
 
 
MBA
 
 
MBA
(1 Hour Duration) LE Pharm +
LE Tech (B.Sc.) +
 
B.CAT (Film Editing)
July 7, 2022
Integrated MBA (1 hour) +
LE Tech (Diploma)
 
----
 
----
July 8, 2022
B. Pharm
B. Pharm
B. Pharm
The OJEE 2022 exam will unfold in three shifts. The first shift will commence at 9 am and end at 11 am. After this, the second shift will begin at 12:30 pm to continue till 2:30 pm, while the third shift will be conducted from 4 pm until 6 pm.
The direct link to check OJEE 2022 revised timetable has been provided below.
Check OJEE 2022 date sheet here
OJEE 2022 Admit Card:
The admit card for the candidates about to appear in the OJEE 2022 exam has already been issued in the online mode on June 27, 2022. Candidates who have not download the admit card can proceed to download the same on the official website of OJEE. The admit card, along with a valid photo ID proof, must mandatorily be carried to the exam centre by the candidates.
Link to official website:
ojee.nic.in