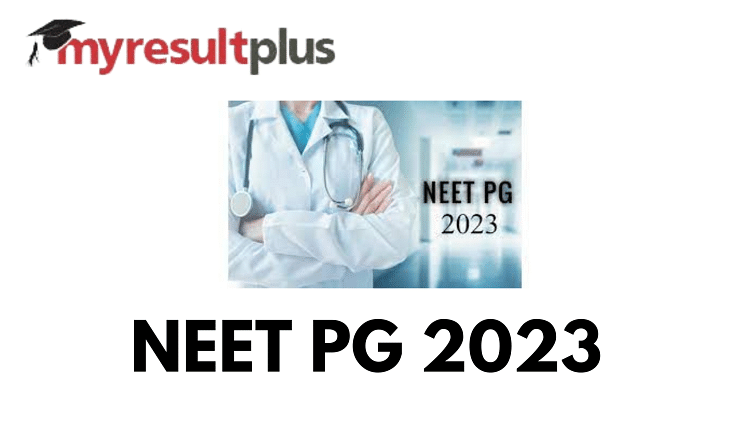 NEET PG 2023:
The National Board of Examinations in Medical Sciences (NBEMS) has announced the tentative dates for the conduct of NEET PG 2023 exam and of various other medical entrance exams as well. The official notice in this regard was released today on September 16, 2022. Candidates will be able to check the official notice on the official website of NBEMS at nbe.edu.in.
NBEMS Exam Announcement: Contents of the Official Notification
The NBEMS will be conducting several medical examinations as per the schedule mentioned, until any further updates are received regarding any of the exams. The exam dates are purely tentative and are subject to changes, the official notification read.  
NEET PG 2023 Exam: Tentative Date
The NEET PG 2023 exam will tentatively be conducted on March 5, 2023, according to the information provided in the official notification of NBEMS. In addition to this, the NBEMS stated that the FMGE 2022 exam shall take place on December 4, 2022. The application window for FMGE 2022 exam will shut down on September 29, 2022.  
NBEMS Exam Announcement: Schedule of Various Medical Exams
The tentative exam dates of various medical entrance exams have been provided below for the reference of the candidates.  
Name of medical entrance exam

Exam dates

DNB/DrNB Final Practical Examination – June 2022

October/November 2022

Foreign Medical Graduate Examination (FMGE) December 2022

December 4, 2022

Foreign Dental Screening Test (FDST) 2022

December 4, 2022

Formative Assessment Test (FAT) 2022

December 10, 2022

DNB/DrNB Final Theory Examination –

December 2022

December 21, 22, 23 and 24, 2022

NEET-MDS 2023

January 8, 2023

Fellowship Entrance Test (FET) 2022

January 20, 2023

FNB Exit Examination 2022

February/March 2023

DNB/DrNB Final Practical Examination – December 2022

February/March/April 2023

NEET-PG 2023

March 5, 2023
Link to official website:
nbe.edu.in