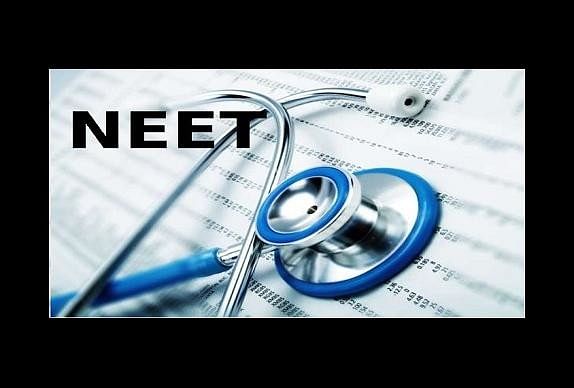 Nearly 13 lakh students will today appear for the National Eligibility-cum-Entrance Test (NEET) 2018.
Every student from Tamil Nadu who travels to other states to appear for the NEET will be given train fare in addition to monetary assistance of Rs 1,000 per candidate, Chief Minister K Palaniswami said here on Friday.
He said these students and one attendant travelling with him or her would be provided second class train fare and given an assistance of Rs 1,000 towards other expenditure.
Palaniswami said the direction was given following reports that those allotted centres outside Tamil Nadu were facing difficulties.
Students could get the train fare and Rs 1,000 assistance from the district Chief Education Officer through their school either before or after their journey to write NEET, he said.
Palaniswami's announcement comes a day after PMK demanded that the state government bear the travel expenses of students who have been allotted centres in other States.
A section of students, about 200 from Tamil Nadu, have been allotted centres in Kerala and Rajasthan to write NEET, according to the PMK.
PMK leader Anbumani Ramadoss had said yesterday that about 200 students, including those from Tirunelveli and Kanyakumari districts, were allotted centres in Rajasthan and Kerala.
When a petition was filed in the Madras High Court against centres outside the State, the court had asked the union government to allot the centres in Tamil Nadu itself.
However, it was "shocking" that it was stayed by the Supreme Court, the PMK leader, who is also the Dharmapuri Lok Sabha MP, had said.
"Tamil Nadu government should bear the air travel and lodging expenditure of the students if it could not get the Union government to allocate centres within the state for students," he had said
The PMK leader had alleged that allotting NEET centres for Tamil Nadu students in Rajasthan and Kerala was "social injustice."
DMK working president M K Stalin had also hit out at the Centre for not making arrangements to ensure that students from Tamil Nadu took the eligibility test in centres within the state.  
Related Articles

on Exam Alerts