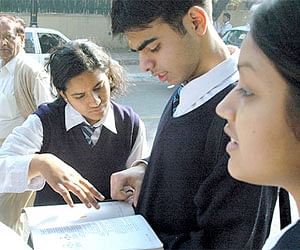 District administrations is making elaborate arrangements to ensure that upcoming Uttar Pradesh Board exams are conducted in peaceful atmosphere and are cheating free, a senior government official said on Monday.
District Magistrate Vimal Kumar Sharma also said that Ghaziabad has been divided into 4 zones and 16 sectors and each zone and sector will be supervised by magistrates.
District inspector of schools, Raj Singh Yadav, saidthat board exams will be conducted at 65 centres and will commence from February 19 till March 23.
MORE FROM EXAM:UP Board Inter model paper of Mathematics 2nd issued
To get more latest exam alert
LIKE OUR FB PAGE
.