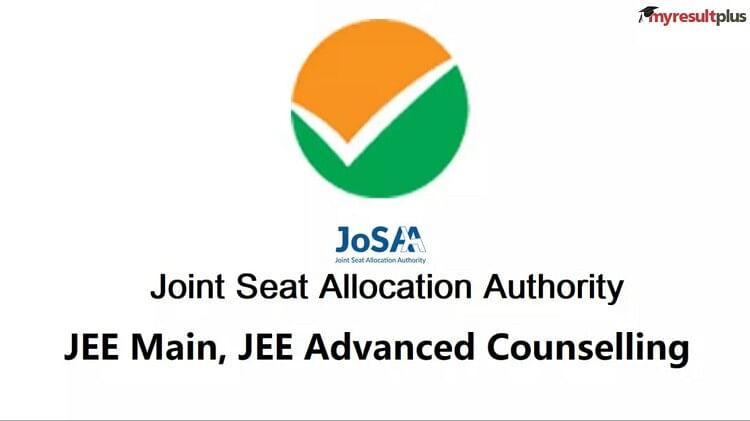 JoSAA Counseling 2023: The window for JoSAA counselling (Joint Seat Allocation Authority) 2023 will open on June 19th for BTech admissions in all IITs, NITs, IIITs, and other technical higher educational institutions, including 33 government-funded institutions. Six rounds of counselling will be conducted for approximately 55,000 seats across 114 technical institutes.
JoSAA Counseling 2023: Schedule Released for IIT and NIT Admissions
The results of JEE Advanced, the country's most prestigious entrance exam conducted by IIT Guwahati, will be released on June 18. The JoSAA counselling process for admission to IITs, NITs, IIITs, and GFTIs will start on June 19, the day after the declaration of results. This year, JoSAA counselling will offer admission to approximately 55,000 seats in a total of 119 colleges, including 23 IITs, 32 NITs, 26 IIITs, and 38 GFTIs. Additionally, five Government Funded Technical Institutes (GFTIs) have been added this year. The complete schedule of JoSAA counselling has been released, and the entire process will be conducted online.

Career counselling expert Amit Ahuja stated that this year, the JoSAA counselling process for admission to IITs, NITs, and IIITs will consist of six rounds, taking place from June 19 to July 31. Students will be able to register and select their college choices on the JoSAA counselling website starting June 19. The deadline for this process is June 28 at 5 pm. The first round of seat allotment will occur on June 30. Students who receive seat allotments in the first round must confirm their seats by submitting the seat acceptance fee and uploading the required documents through online reporting. The second, third, fourth, and fifth rounds of seat allotment will take place on July 6, July 12, July 16, and July 21, respectively. The final round, the sixth round, will occur on July 26. The entire counselling process, consisting of six rounds, must be completed by July 28, the final reporting deadline.
 
JoSAA Counseling 2023: First Allotment from Open Rank
According to Expert Ahuja, the first seat allotment will be based on the open rank. As per the rules provided by JoSAA Counselling, students will be allocated seats in colleges based on their rank. If seats are not available based on the open rank, students belonging to specific categories will be allotted seats based on their category rank. This way, students belonging to different categories can secure seats based on both their open and category ranks.
JoSAA Counseling 2023: Documents Required for Online Reporting
After seat allotment in JoSAA counselling, students must scan and upload the following documents during the online reporting process: 10th and 12th mark sheets, category certificate, photocopy of a cancelled cheque, medical certificate, JEE Main and Advanced admit cards, and any other required documents. EWS and OBC students must submit their category certificates issued after April 1, 2023; otherwise, their category will be cancelled, and seats will be allotted based on the open rank.