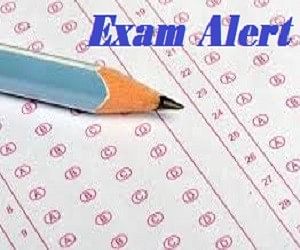 Over 2,400 people appeared for the written test for the post of Medical Officer (Allopathic) in the health and medical education department, conducted by Jammu and Kashmir Public Service Commission (JKPSC).
A spokesman of JKPSC said the written test was conducted yesterday using optical mark recognition (OMR) sheets having the provision of candidate copy (detachable carbon copy).
The examination was held at five sub-centres in Jammu and Srinagar districts, he said.
Out of 2,883 candidates, 2,452 participated in the written test, the spokesman said, adding adequate security arrangements were made and magistrates were deployed by respective district authorities for smooth conduct of the examination.
Observers were also deployed at each sub-centre by the government to oversee the conduct of examination, the spokesman added.