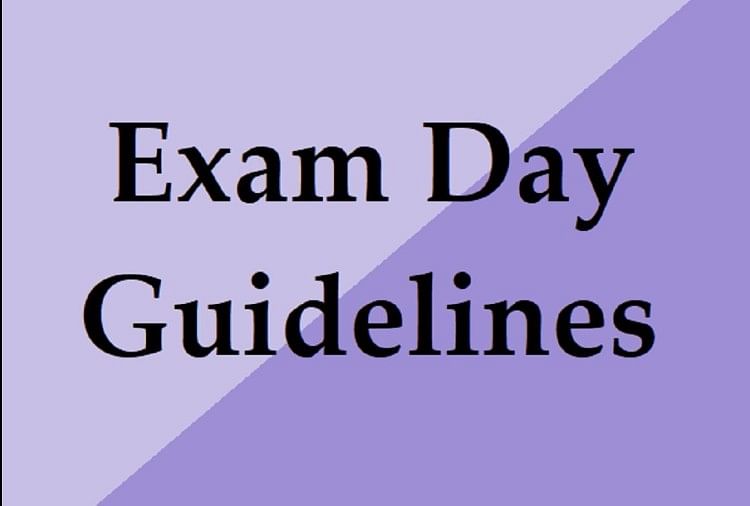 JEE Mains 2022:
The National Testing Agency (NTA), the official body responsible for conducting JEE Mains 2022 is all set to hold the session 1 exams from tomorrow, June 23 onwards. Ahead of the exam, the NTA has released a set of instructions for the students slated to appear in the engineering entrance examination.
JEE Mains 2022: Documents to Carry to the Exam Centre
On the day of the examination, the candidates registered for the exam must carry the following documents along with them to the exam centre.
Hard copy of the hall ticket downloaded from the official website of NTA. (Colour printout would be preferred).
One passport size photograph (the photograph being carried to the exam centre must be the same as that uploaded during application process).
A valid government issued photo ID proof such as PAN card, Aadhar card, Voter ID, Ration card, Passport etc. Candidates must note that identity cards issued by schools, coaching centres etc will not be considered valid.
JEE Mains 2022: Do's and Don'ts for the Exam
Do's:
Candidates must report to the exam centre early, at least 1 hour prior to its commencement.
On arrival, candidates will be provided masks at the examination centre, which must be worn necessarily by them.
All the calculations as well as the rough work is to be done in the rough sheets provided to the candidates at the examination centre itself.
Candidates are required to go through the instructions listed on the admit card at length.
All the candidates must enter their details such as signature and left hand thumb impression on the attendance sheet given by the invigilator. Additionally, they must also paste the photograph at the appropriate place.
Don'ts:
No candidate will be allowed inside the examination hall after the gate closing time has passed.
Those candidates who fail to produce the necessary documents at the exam centre such as admit card, valid photo ID proof and passport size photograph will not be allowed to appear in the examination.
The candidates are not allowed to carry any of the possessions to the exam hall, such as geometry box, pencil box, purse, handbag, study materials, eatables, loose paper sheets and electronic gadgets such as mobile phones, earphones, bluetooth, electronic chips, etc.
The candidates must not violate Covid-appropriate behaviour and must abide by social distancing, along with other Covid norms at the exam centre.
Cheating and other malpractices are strictly prohibited inside the JEE Mains 2022 exam hall. The candidature of those candidates who indulge in cheating and unfair practices will be cancelled immediately.
Link to official website:
jeemain.nta.nic.in